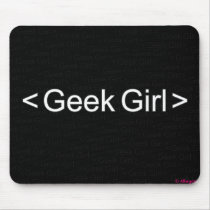 Suddenly, I'm writing html code.
One of the many reasons I love my work at Dunwoody Nature Center is that it gives me so many new doors to open. I've learned to work a nail gun, identify invasive vines, cut in a straight paint line without blue tape, move a beehive without getting stung, PhotoShop images for the web, create board-style games based on environmental issues, the best time of day to kill yellow jackets, splint a broken arm, and lots of other useful stuff. I see a need, I think of a possibility, and I have the freedom to act. Delicious.
So, since I'm now managing the website and all its sundry pages, I'm now in the process of adding payment functionality to the registration forms. That means the hundreds of people who sign up for classes, programs, events, and festivals will be able to register and pay at the same time.
If only it were as simple as adding a little button graphic.
Not so much.
When you see a box where you can enter "I'm a Member!" there are several lines of html code that allow you to choose a category - or not. Registering for a single camp? There are five sets of coded instructions behind the box you check. And so on. Since our upcoming summer camp season has about 40 camp options, I'm adding hundreds of lines of code. The good news is that I don't have to originate the code from scratch. The bad news is that I have to customize each one. Individually.
Okay, there's a bit of smugness behind this. First of all, I'm a lot more "vintage" than the average website tinkerer. But I
am
a geek, so that's the equalizer. I love the pattern, the sequencing, the careful delineation of field and functionality. This stuff is just
cool
.
Of course, the real test will be when the first form goes "live" next week, and families try to register for camps. I really, really, REALLY want to make sure everything works seamlessly.
If you hike through the park this weekend, you may hear someone muttering in the office, "I am at peace with my technology. Ohhhhmmmmm. I am at peace with my technology. Ohhhhhmmmm."