Wednesday evening, I joined a panel presentation about a possible Charter for
Chamblee Middle School
. There was a large audience of parents and teachers in attendance, and they asked really, really good questions of panelists Senator Dan Weber,
Georgia DOE Charter Schools Division
Director Lou Erste, Sandy Spruill, who helped launch the Charter for Chamblee Magnet High School and now writes grants for Georgia Public Broadcasting, and Nicole Knighten of DeKalb Schools. I think my primary role on the panel was to a) let those parents know it's hard work but oh so worth it and b) provide a cautionary tale about how NOT to do a renewal (Establish that Charter Renewal committee as soon as the ink is dry on your approval letter!).
I had a hard time keeping quiet as the parents asked questions WE asked ourselves during Peachtree's recent Charter renewal process. (This is our third renewal, and we're on tenterhooks waiting for the DOE to say yay or nay.)
One parent asked a really good question: there are lots of good reasons to become a Charter - but what is the downside? There are two (and I actually don't consider them negatives because they engage everyone in the drive for quality education):
Accountability: Georgia's Charter law puts enormous pressure on Charter schools, whether conversion or start-up, to "put up or shut up." We're required to step far beyond our local school system in terms of innovation in instruction as well as in delivering powerful results in achievement. At Peachtree, we're focusing on closing the achievement gap among disparate populations of students. We have lots of great ideas and plenty of reasons to want that for our students. We also have set ourselves some very high goals to achieve in the next five years.
Consensus: What do parents and teachers want for their school? It's a long path from surveying everyone to get ideas and beliefs to arriving at a clear vision for the school's improvement.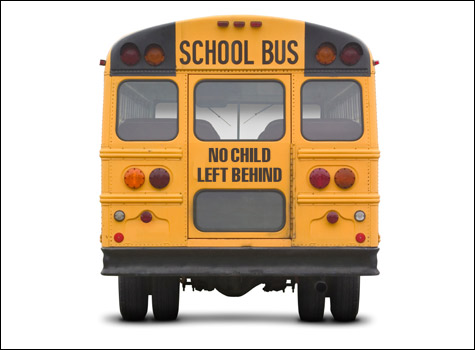 Why should any school convert to Charter status? If your County system is struggling, if one-size-fits-all curriculum and materials don't work for your student, if you're concerned about the quality of the education within the classroom, if you'd rather use designated funding for things that your students actually need rather than some overpriced, dumbed-down scripted product from the educational publisher du jour, and if you think volunteering at your kid's school is the most important contribution you can make to his or her education . . . yep, think about getting your school converted to Charter.
Then take it a step up. Convince all the schools in your "cluster" - elementary, middle, and high schools - to convert as a unit to a Charter Cluster school system. Together, you can individualize the curriculum and methodology for your school, work together to obtain grants and other funding, build continuity and excellence from K through 12th grade, take advantage of community resources and experts who are shut out of traditional school system models, and support local schools with a deserved and quantifiable reputation for quality.
Senator Weber says it's doable, it's needed, and it's the future of public education in our community.
I agree.